Auto Hail Repair PDR Mobile Unit Dent Removal In Austin Central Texas
Paintless Dent Repair PDR Specialists.
Quality Auto Hail Repairs PDR Guaranteed.
Timely Car Hail Damage Repairs.
Pop-Up Auto Hail Repair Shops in Hail Striking Texas Areas Near You.
We Help You With Your Insurance Claim
Austin Car Hail Damage Repairs Without Drilling Holes (Click Here)
Door dings and large dent repairs without spraying toxic chemicals (Click Here)
Austin first mobile auto dent hail removal company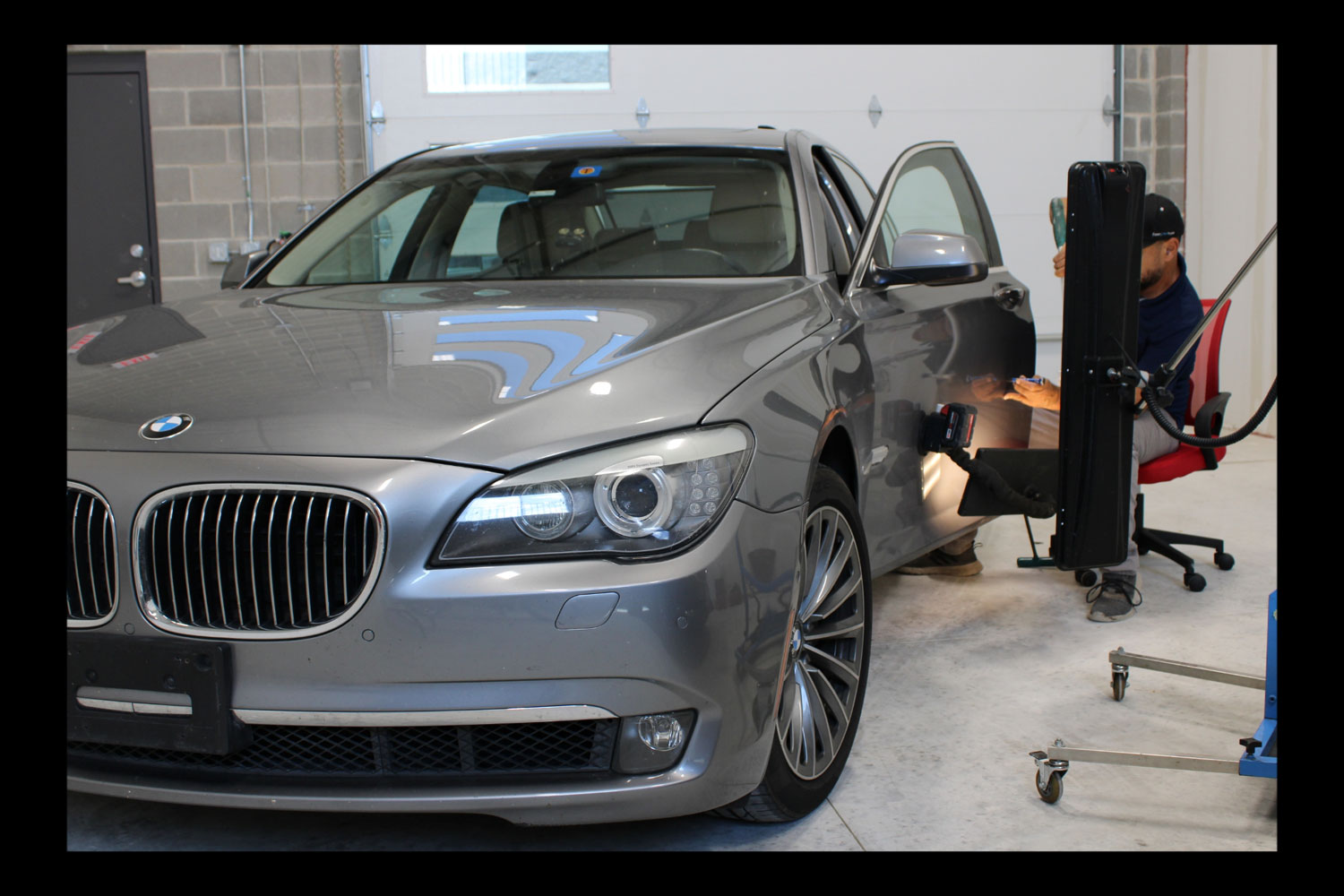 Mobile Paintless Dent Removal (PDR) in the Round Rock Metro Area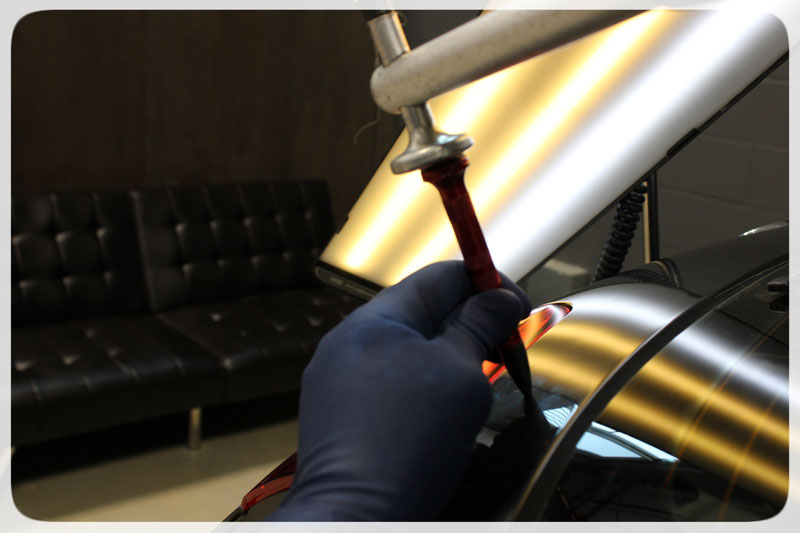 We make it easy and convenient to perform a dent repair, auto hail repair, door ding repair, scratches and dents, paintless plastic bumper dent repair plus car touch up paint, if needed on-site at your location in Austin or at one of our pop-up auto hail repair shops in Central Texas. We are a professional Austin paintless dent repair and mobile/pop-up shop.
Here are some beneficial facts about us.
We specialize in Mobile paintless dent removal in the Round Rock metro area plus implementing pop-up auto hail repair shops in hail striking Texas.
We do not use toxic chemicals in the paintless dent repair process.
Our Quality PDR services are guaranteed.
No holes are drilled in the paintless dent hail repair process.
PDR can be performed on all makes, models and types of vehicles.
Our Central Texas and Austin paintless dent repair mobile service saves you time and money.
We can help you with your insurance hail claim.
Our dent techs have over 10 years' experience in hail repairs.
Mobile paintless plastic bumper dent repair will save you a trip to the local auto body shop.
We specialize in scratch and dent repair.
We offer touch up paint for paint chip repairs caused by hail damage, dings and dents.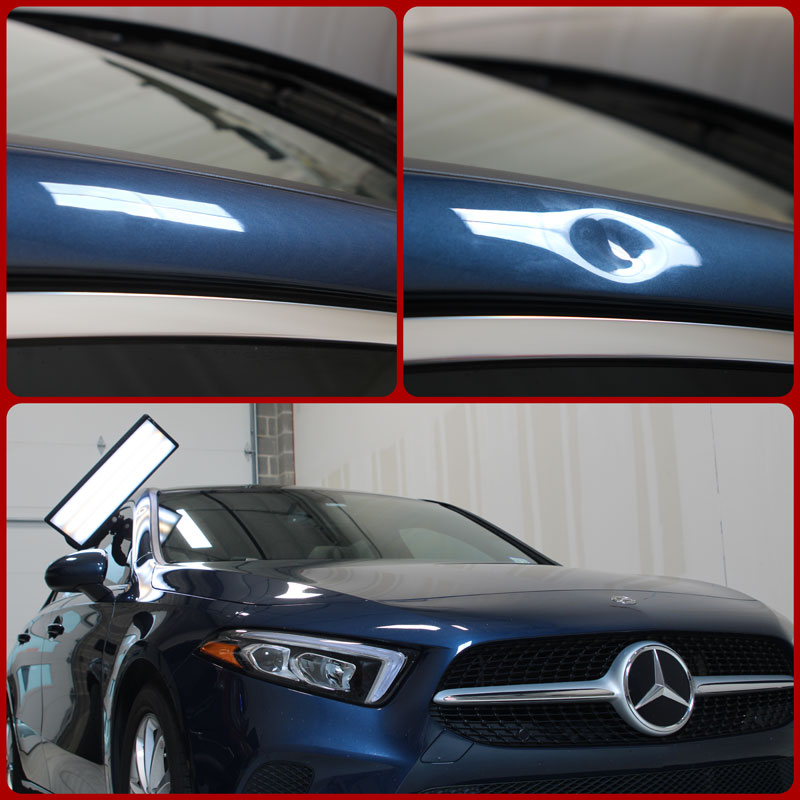 The Ding Company performs high end quality auto hail paintless dent repairs without grinding or painting your car's factory paint finish and without drilling holes, making our mobile paintless dent repair process top notch. This is what sets us apart from the traditional auto body shop. The Ding Company offers onsite mobile paintless dent repair, parking lot door ding repair, small dent removal, minor dent repair, big dent, and dent removal on motorcycle tanks, airstreams, recreational vehicles (RV's) and plastic bumper dent repair without the use of an auto body shop's toxic, volatile, organic compounds (VOCs), making the PDR process 100 % eco-friendly.
Our mobile PDR service makes us the dent King of onsite dent repairs. Auto dent hail repair onsite is our specialty.
Pop-Up Auto Hail Repair Shops (PDR) In Central Texas based in Austin & Round Rock TX
The Ding Company provides auto hail paintless dent repair PDR service in the entire central Texas, mobile paintless dent repair in the Round Rock metro area.
Our Austin paintless dent repair and car hail damage repair techs have over 10+ years' experience in the car hail damage repair process plus traditional auto body shop repair knowledge.
We will help you with the processing of your Texas hail claim and dealing with your insurance company.
Car hail damage repair in Lakeway, Bee cave, Spicewood, Dripping Springs, Cedar Park, Georgetown, Round Rock, Pflugerville, Wells Branch, Fredericksburg, Lago Vista, Kyle, New Braunfels , Driftwood, San Marcos, New Braunfels, Leander, Brushy creek, Canyon Lake, Lockhart, Bastrop, Harker Heights, Burnet, Llano, Marble Falls, Kingsland, Horseshoe Bay, Fort Worth and San Antonio specializing in paintless dent auto hail repair.
Our auto hail repair business has been based out of Austin, Texas since 1993. Auto hail damage repair can be done at the convenience of your home, business, work place, parking garage, warehouse, auto body shop or dealership, mobile auto hail repairs upon request.
The Ding company pop-up auto hail repair shops are temporarily stationed in catastrophic hail striking areas designed to repair your car hail damage quickly with quality oriented paintless dent repair methods.
Paintless Bumper Dent Repair (Scratch) Car Touch-Up Paint
Other services we provide simultaneously are car scratch repair, paintless bumper dent repair, auto touch up paint and minor paint chip repairs caused by dents and dings. Car touch-up paint along with scratch and dent repair on plastic bumpers will increase the resale value of your car or truck enhancing the overall appeal of your vehicle.
For mobile paintless bumper dent repair in the Round Rock area give us a call or fill out the "Contact Us" form and get a free paintless dent repair price quote on our mobile dent repair service.