We keep your vehicle looking factory new!


PROTECT YOUR INVESTMENTS
Austin on-site Dent Repair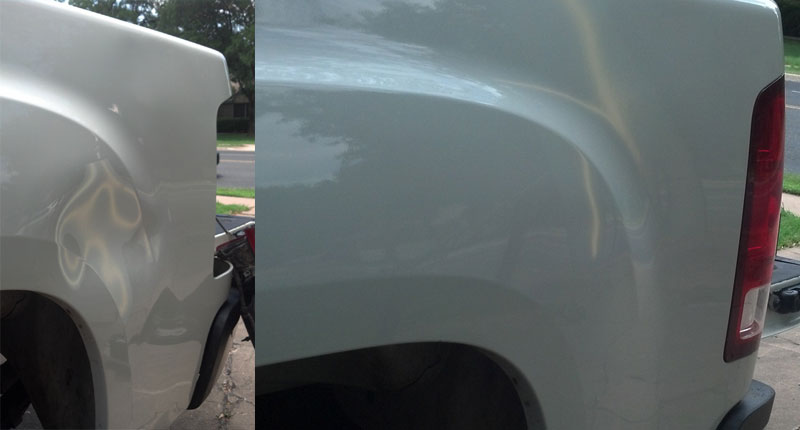 The Ding company offers mobile paint-less dent removal (PDR), parking lot door ding repairs, creases, hail damage repairs and large dent removal from vehicles, motorcycles tanks, recreational vehicles (RV's) and plastic bumpers without the use of any toxic volatile organic compounds (VOCs) making the process 100 % eco-friendly. We save you TIME and MONEY by performing our services at your home, business, warehouse, body shop, garage, parking lot or dealership. The process is faster (15 to 60 minutes dent removal times) than traditional toxic body shop repairs and costs/priced less than your average deductible. Reconditioning your vehicle from a simple auto detail to full professional paint correction along with our paint-less dent removal process will produce extraordinary PROFESSIONAL results every time. MULTIPLE VEHICLE & SERVICE DISCOUNTS.
Austin Mobile Clear paint protection film installations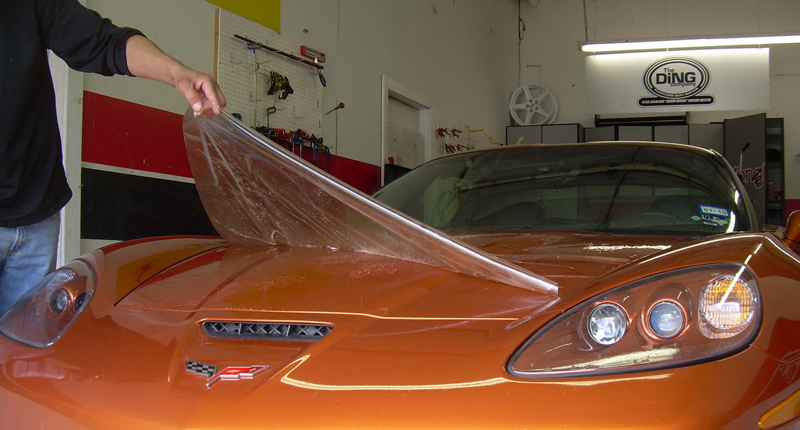 The Ding company Clear bra paint protection films prevents toxic traditional repairs (VOC) in the future by protecting the leading edges from rock chips, bug acids, scratches, curb rubs on vehicles, boats, recreational vehicles (RV's) and motorcycles, It can even protect your IPhone. The thin virtually INVISIBLE urethane paint protection kits are available for all makes and models with custom cut options for specific classic specialty vehicles and or damaged prone areas. Our Mobile installations are 100% SATISFACTION GURRANTED at your location. Most Installations can be accomplished within 0.5 to 6 hours. Ask about our FREE Dent Removal coupon with the purchase of a clear bra paint protection kit installation. We carry Venture Shield, 3M, Xpel , STEALTH Paint Protection Film, window tint, colored vinyl wraps, racing and pin stripes.
Mobile in Austin & Central TX
Mobile to your home, business, work place, parking garage, warehouse, body shop, dealerships in Austin Texas, Lake way, Bee cave, Spicewood, Dripping Springs, Cedar Park, Georgetown, Round Rock, Pflugerville, Wells Branch, Fredricksburg, Lago Vista, Kyle, New Braunfels , Driftwood, San Marcos, New Braunfels, Leander, Brushy creek, Canyon Lake, Lockhart, Bastrop, Wells Branch, Harker Heights, Burnet, Llano, Marble Falls, Kingsland, Horseshoe Bay, Forth Worth, San Antonio and throughout Austin's back yard The Hill country.
We are based in Austin TX the capital of the state of Texas in Travis County and have been serving the Austin central metro area for over 18 years with extraordinary PROFESIONAL results.
The Ding company is your EXLUSIVE ECO-FRIENDLY MOBILE SHOP for all of your mobile auto reconditioning needs from paint less dent hail damage removal to clear bra paint protection film installations (venture films, 3m, xpel films and more) including mobile auto detail and paint correction FOR THE PERFECT professional reflection/shine. Our goal is to protect, consult, enhance, promote and overall increase your vehicles resale value with the best customer service. Our carnauba show car waxes, sealers, glazes, conditioners, films and appearance products are the best in the market and overall creating a perfect flawless shine from now and into the future. Our eco-friendly products and services are designed to save you valuable commuting time while enhancing the beauty of your daily driver (BMW, Chevrolet, Lexus, Subaru, Mini etc), garage queens (57 Chevy, hot rods) , exotics (Ferrari, Aston Martin), custom cars, leased vehicles, investments and car rentals.